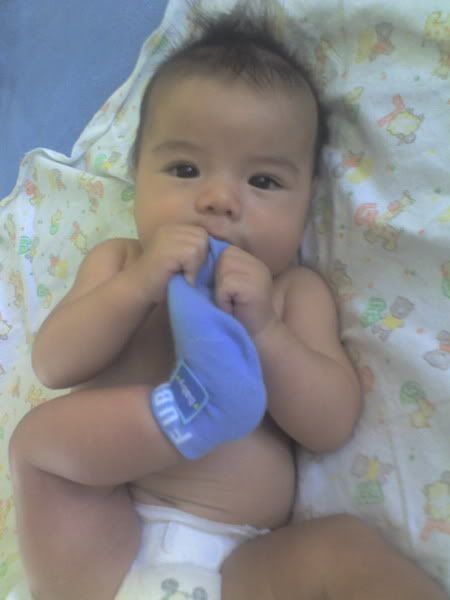 My baby is almost 4 months now. He is getting stronger everyday. He has been rolling over on his tummy which makes me happy. He always do some things that makes us laugh. One of those is grabbing his foot to try to lick or suck his socks.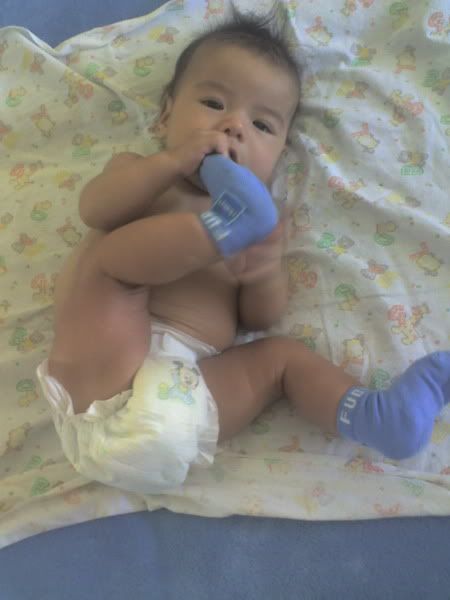 He is so into it that even when he is in his stroller he will try hard just to reach his foot to suck his socks. He also like to hold his feet like this;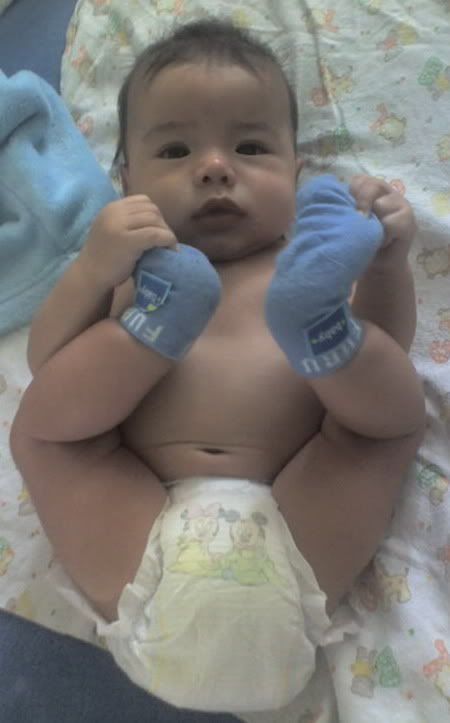 Im not sure though what he was trying to show me but I guess he just want to show off Mickey and Minnie Mouse on his diaper. hehehehe. Hmmm...maybe I should try this for my belly to go away. hehehehe.